Custom Navy Socks
SKU# FOI-MILITARY-SOCK-NAVY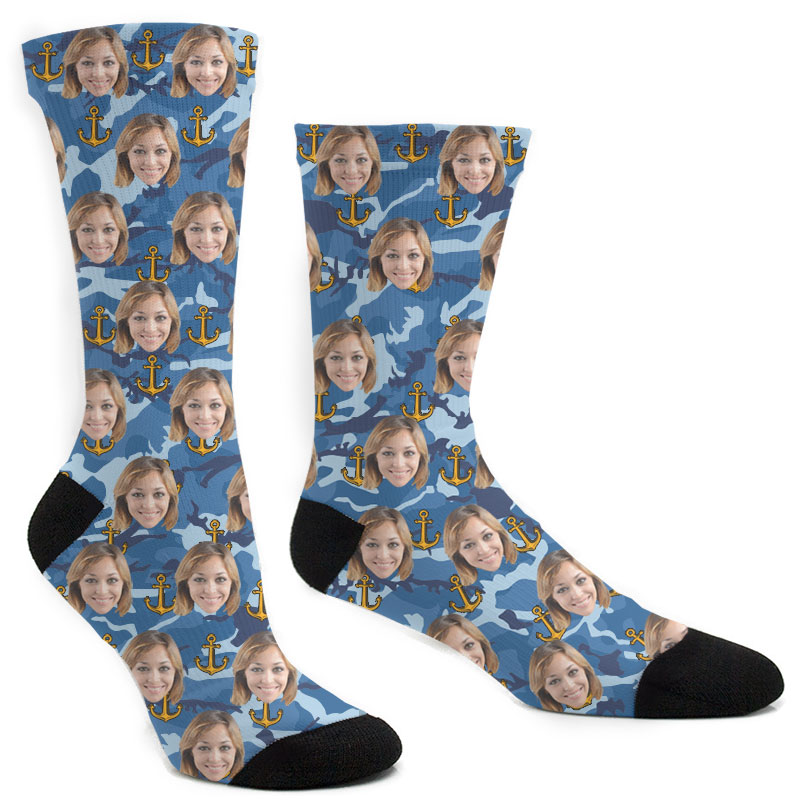 With our custom navy socks, you can show your support to your known naval officers.
Our navy socks are available in many pre-designed templates.
Upload a face of your choice and we will customize it for you.
The polyester socks are quite comfortable to wear in or out.
Make someone smile with these custom face socks!
Country of Origin
Imported
Upload Your Photo
Size
1 Face or 2
Gift Packaging
Comments
Quantity