Custom Ice Cream Socks
SKU# FOI-FOOD-SOCK-ICE CREAM
Custom Ice Cream Socks
$15.94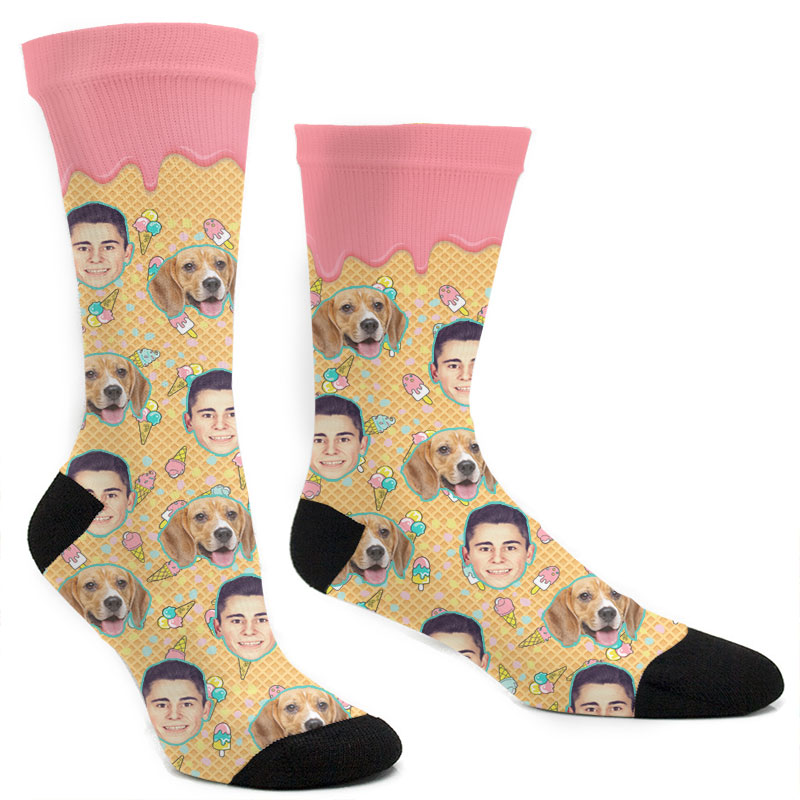 Our personalized socks are great presents that can make your friends smile and laugh!
The socks are available in many pre-designed templates.
Choose one and upload your chosen face to be customized on the socks!
We will print your custom design on our polyester, comfortable socks!
Make your friend's day a bit better by giving them this as a present!
Country of Origin
Imported
Upload Your Photo
Size
1 Face or 2
Gift Packaging
Comments
Quantity