Custom Money Socks
SKU# FOI-PARTY-SOCK-MONEY
Custom Money Socks
$15.94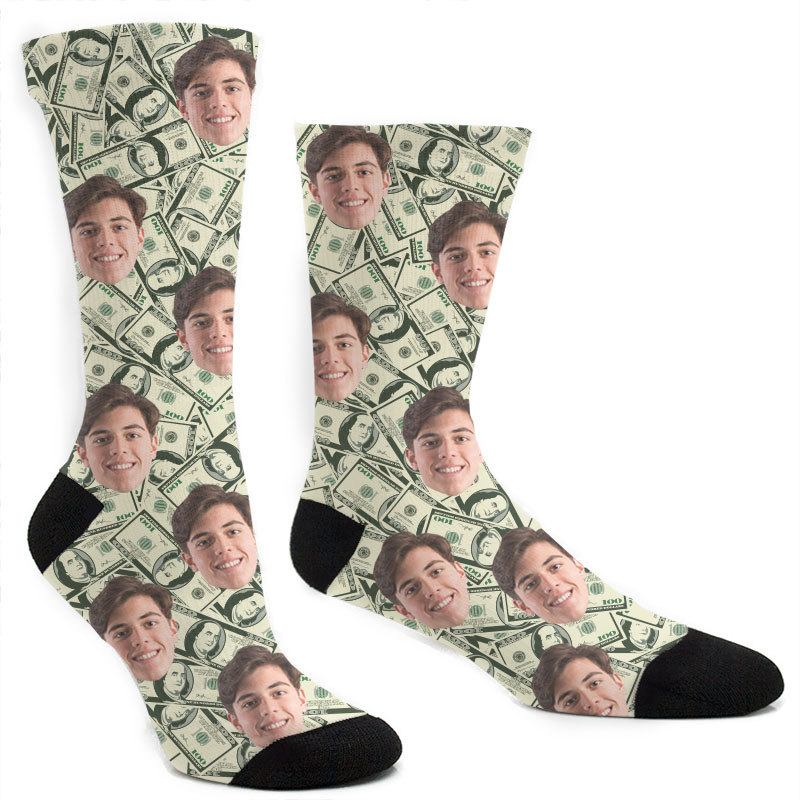 Our Custom Money Socks are the perfect gag gifts for birthdays or the holidays!
Not only are this fun footwear, but also a great way to cheer someone up if they are having a bad day!
Your grandchildren, nephews, and nieces will find you funnier if you give them these socks!
You can choose to put one or two faces on the socks.
Have a hearty laugh with your friends and family with these face socks!
Country of Origin
Imported
Upload Your Photo
Size
1 Face or 2
Gift Packaging
Comments
Quantity